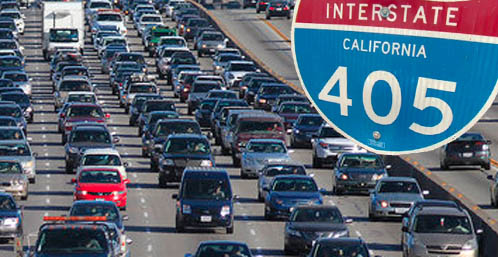 By Cynthia Herbert :: 11:31 AM
The video below shows an altercation between a truck driver, and a man who makes a living as a bodyguard. It happened on Tuesday, June 4 on the 405 freeway in Los Angeles.
When bodyguard allegedly cut in front of or cut off the truck driver in traffic, the truck driver jumped out of his cab and attacked the body guard in his car with a large metal pipe.
The bodyguard was able to overpower the truck driver and knock him to the ground, and that's when the person shooting the video happened upon the scene and taped the ensuing fight for evidence purposes. The cameraman removes the metal pipe from in front of the duo in the first few seconds of footage.
Other witnesses called the California Highway Patrol, who responded to the scene about eight minutes later and arrested the truck driver.