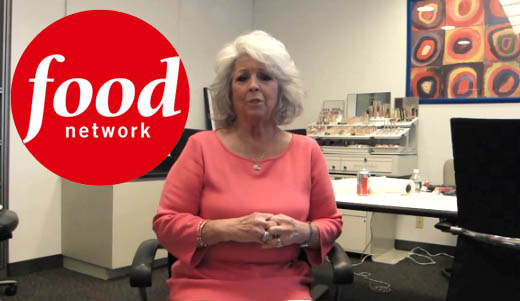 By Paul Thomson :: 5:14 PM
The Food Network television channel has announced that it will not renew the contract of TV star chef Paula Deen.
Deen has come under criticism this week for her use of racial slurs in her restaurants and business dealings. She is currently in the middle of a lawsuit brought by a former manager at one of her restaurants who alleges that the chef both racially and sexually harassed her.
The suit, brought by Lisa Jackson, claims that Deen and her brother Bubba Hier committed acts of violence, discrimination and racism while Jackson was employed at Deen's Lady & Sons and Bubba's Seafood and Oyster House restaurants in Savannah, Georgia.
"The Food Network does not tolerate any form of discrimination and is a strong proponent of diversity and inclusion," the network said in a prepared statement.
Deen made several video apologies and posted them to YouTube throughout the day today. "I want to apologize to everybody for the wrong that I've done," she said in one of the video statements. "I want to learn and grow from this. Inappropriate and hurtful language is totally, totally unacceptable."
Earlier in the week, Deen's lawyers admitted that she had used a racially charged epithet in the past, but it was during a "quite different time" in American history.
"She was born 60 years ago when America's South had schools that were segregated, different bathrooms, different restaurants and Americans rode in different parts of the bus. This is not today."
One of the Deen apology videos is below. The other one has been removed from YouTube.