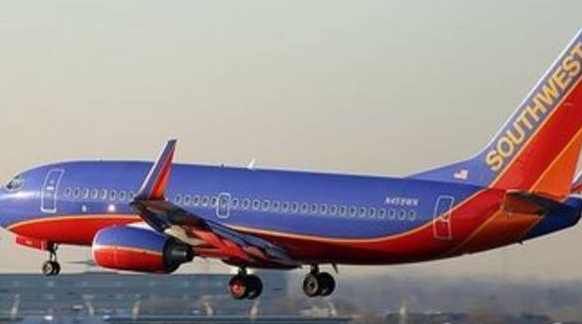 By Cynthia Herbert :: 2:41 AM
Breaking: Southwest jet catches fire at LAX: Read more…
Southwest Airlines planes are taking to the air again, after the company has fixed a computer problem that grounded as many as 250 flights earlier today.
The airline is not yet running at normal capacity, as some computer problems still linger, according to a Southwest spokesperson. Scattered cancelations may still occur throughout the day on Saturday as the company attempts to move planes to airports where they need to be to support waiting passengers.
Computer problems on Friday affected many areas of the airlines' business, including check-in processing, printing of boarding passes, and programs that prepare weight calculations for aircraft. Aircraft that were in the air during the computer problems were not affected by the outages.
Many of the flights affected originated from airports on the west coast.