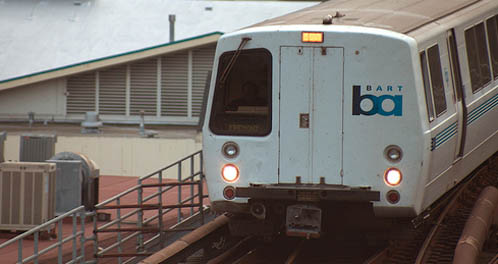 By Paul Thomson :: 5:32 PM
Apple confirmed yesterday its purchase of Embark, a Silicon Valley-based company that creates mobile applications for public transit systems.
This is the second transit-related app purchase that Apple has made this summer. Last month, the company purchased the very popular HopStop app.
However, unlike HopStop, which is a single app that provides transit directions for many cities, Embark provides several individual apps for various transit systems, across the country, including BART in the Silicon Valley, the MBTA in Boston, and the New York City subway system.
Embark's apps remain in Apple's App Store, for now, but their Android offerings were immediately pulled from the Google Play store.
Combined with the purchase of HopStop, it appears as if Apple is setting its sights on transit directions included in a future version of iOS. Not to mention that the company's purchase of business-data-location service Locationary earlier in the year, it's clear that mapping systems are a priority. Not a huge secret after the public outcry that Apple endured with the dreadful release of iOS6 Maps last year.