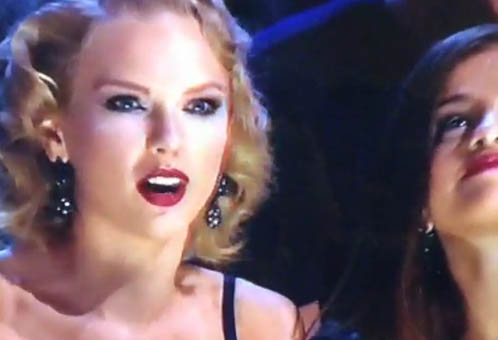 By Cynthia Herbert :: 11:21 PM
Taylor Swift had a less than lady-like reaction to the announcement of boy band One Direction's win at tonight's Video Music Awards.
The country singer starlet was captured on camera as she mouthed the words, "shut the fu&$ up" as the band's victory was announced on stage in front of her.
Comments on Facebook and Twitter quickly erupted, excoriating Swift for her reaction, and fans of the band quickly jumped in to their defense.
Below is Swift's swearing moment on camera: