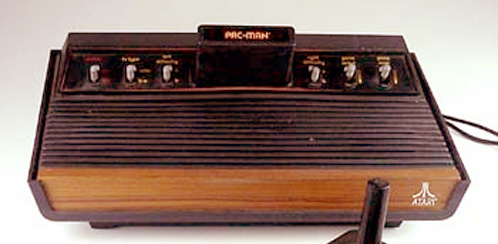 By Cynthia Herbert :: 10:01 PM
If the new consoles like the XBox One and the Play Station 4 make you homesick for the systems of your childhood, you're going to like what the folks at the Internet Archive have put together for you.
Yes, the same people who brought you the Wayback Machine, for delving through pages and pages of Geocities and Tripod treasures from the 90s, have teamed up to bring back some popular games from consoles of the past.
In an initiative dubbed The Internet Archive Console Living Room, the Internet Archive has resurrected games from five vintage systems and made them available to play in modern web browsers.
Consoles that currently have titles available to play are:
Atari 2600
Atari 7800 ProSystem
ColecoVision
Magnavox Odyssey
Astrocade
The Internet Archive cautions that these games are best played in the most current version of web browser, and sound has not yet been enabled, although they hope to add sound features soon. Where possible, they have provided manuals and directions for gameplay.
With hundreds of titles available, spending the week between Christmas and New Years in 2013 can seem just like it did in the 1980s – glued to a glowing screen, playing games as long as you could!