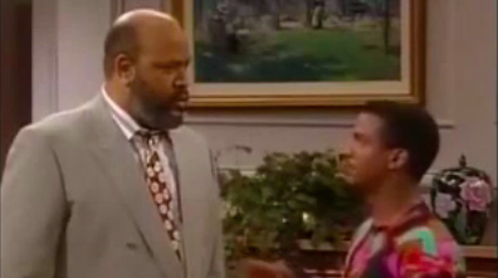 By Leslie Spellman :: 3:23 PM
James Avery, the actor who played Uncle Phil on the 1990s television sitcom The Fresh Prince of Bel-Air has died of complications from open-heart surgery.
His death occurred on Tuesday afternoon, and was confirmed by both his manager, as well as actor Alfonso Ribeiro, who played the part of Phil's son Carleton on the series.
In addition to his most well known as the patriarch of the Banks family on Fresh Prince, Avery also appeared on CSI,  That '70s Show, The Closer, and L.A. Law.
His most recent work was in a film by Zach Braff titled Wish I Was Here, set to debut at the Sundance Film Festival later this month.
Avery leaves behind his wife of 26 years, Barbara, his mother, Florence, and a stepson, Kevin Waters.
Below: Video of Avery as Uncle Phil on Fresh Prince, doing a gangster impression with son Carleton and nephew Will Smith.