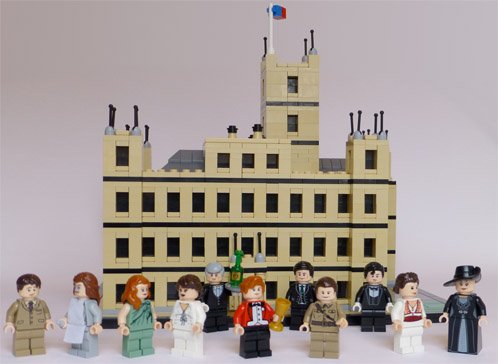 By Cynthia Herbert :: 1:02 PM
The British drama series Downton Abbey has many fans here in the United States, and one of them created the Lego masterpiece seen above as a Christmas present for his girlfriend.
23-year-old Eric Stevens, from Rochester, NY, created the building in the fictional series, as well as eleven Lego cast members to go along with it.
Stevens employed a digital design program to model the abbey, using photos and aerial shots of Highclere Castle where the series is filmed. He also relied on floor plans of the building that he found online.
All told, it took Stevens about 15 hours to recreate the TV setting in plastic bricks, and about $250 in supplies.
And his girlfriend's reaction? She Tweeted: "My boyfriend made me Downton Abbey out of LEGO for Xmas. Is he a keeper?"
More photos of the Lego set, as well as the accompanying cast members as Lego figurines, available on Stevens' Flickr account.