Gmail Down For All Users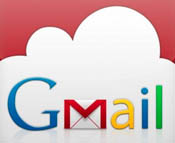 By Paul Thomson :: 2:23 PM
Google's free Gmail email service went offline around 2:00 PM Eastern time on Friday afternoon, and the Internet, Twitter in particular, reacted in a frenzy.
From the "is Gmail down for anyone else?" Tweets at the beginning of the outage, to the witty jokes and banter as it became obvious that the glitch was more widespread, most people are taking the outage in stride.
At 2:12 PM, Google update the application status dashboard for all its apps with the following message: "We're investigating reports of an issue with Gmail. We will provide more information shortly." An estimated fix time has not yet been established.
Below are a sampling of reactions that might make you smile a bit as you continue to mash the refresh button to get your Gmail tab to load.
Gmail is still down. I am just dusting down the fax machine in the office. We could be using it a lot if this continues.

— Malcolm Graham (@malcolmcgraham) January 24, 2014
Gmail's down. I'm gonna run through the office yelling "ANARCHY!"

— andy walker (@awalk_23) January 24, 2014
the office is currently in pandemonium over Gmail being down. I'm just thrilled I have an excuse not to work.

— Amanda White (@amanduhwhite) January 24, 2014
It's my fault Gmail is down. I had an out of office auto responder and emailed myself 🙁

— Paul Stovell (@paulstovell) January 24, 2014
Gmail is down and the office is already deciding who of us will be eaten first.

— Philip Johnson (@thatphiljohnson) January 24, 2014
Gmail is down – office workers now have to face terrifying prospect of communicating with coworkers face to face

— Kayla Epstein (@KaylaEpstein) January 24, 2014