Microsoft's Windows 8 Tablet Targets iPad3
By Paul Thomson :: 4:49 PM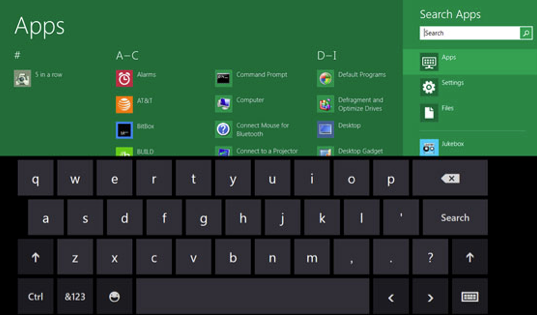 Microsoft today unveiled a new version of its Windows operating system that will run on handheld touch-screen computers and tablets, and is directly focused on narrowing the lead of Apple's iPad 3 in the tablet market.
The Redmond, Washington-based company showcased Windows 8 at a conference for developers in Anaheim, California earlier today, without committing to a sale date.
Developers will be allowed to download a preview of the program this evening.  It will allow personal computers and tablets to turn on instantly and run all day on a single battery charge.
Microsoft has been under market pressure to release a new version of the Windows operating system that is capable of running smaller, tablet computers with battery life close to  that of the iPad. Windows 8's design closely mimics Microsoft's software for mobile phones in its use of digital tiles in place of standard icons to assist users in moving between applications.