By Cynthia Herbert :: 12:24 AM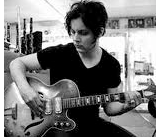 Rock musician Jack White, formerly of The White Stripes and The Raconteurs, played a show in New York City's Radio City Music Hall on Saturday night, and suddenly quit after less than an hour on stage.
Fans, many who had paid several hundred dollars for their tickets to see him, became enraged, and many took to Twitter to voice their outrage with White's behavior. Some fans are so angry, in fact, that they have been returning their tour merchandise to the vendors.
An official explanation has not been obtained from White's management or publicist yet, but a Tweet from a spectator at the venue claims that security officials told him that White was unhappy with the sound setup at the concert.
Saturday's show was the first of two planned New York City shows. Another show is scheduled for tonight at Radio City Music Hall before White moves on to Canada to play in Quebec and Ontario.
Below are a few selected Tweets from the angry mob of Jack White fans:
I hate to say it, but the Jack White show was supremely disappointing. Who only plays for an hour?Paid too much for tix to be ok with that

— Christine Pickel (@Pickelmouth) September 30, 2012
Even $45 for a show is steep to me. I can't imagine paying double that and only getting an hour… Thought jack white was better than that

— she (@nowthatsclasssy) September 30, 2012
@jackwhitetweets jack white robbed the fans at radio city music hall tonite. Dbag.

— joe (@popefrady) September 30, 2012
Just left #jackwhite concert after he bailed. What an ass. Wanted the opening act cd&tee, now I don't care just like Jack White. #radiocity

— Russell (@rcwakelin) September 30, 2012
Jack White at Radio City before he bailed after an hour set.@ Radio City Music Hall instagr.am/p/QL13bnJQ-o/

— Brent Goldman (@awordinedgewise) September 30, 2012
Mystery solved: Security guy @ Radio City said Jack White "wasn't happy with the sound I don't know why he pulled that" #JackWhiteDebacle

— Hunter Walker (@hunterw) September 30, 2012
"@hunterw: People are returning they're Jack White merchandise at the gift shop. I am not kidding" they should !

— NYCMUSICLOVER (@nycmusiclover) September 30, 2012