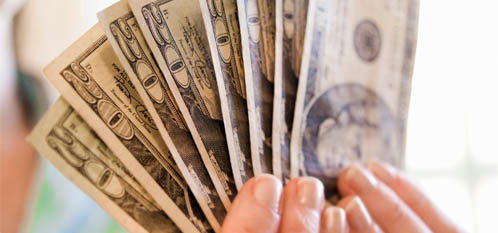 By Paul Thomson :: 11:28 PM
With tomorrow's big announcement coming from Apple about the next generation of iPad tablets, trade-ins of old iPads are on the rise, and the price is right – for now.
For the first time in nearly two years, Apple is introducing a newly redesigned tablet. That means that companies like NextWorth and Gazelle, which are in the market to buy back used gadgets, are experiencing a large number of customers looking to trade in their old iPads for cash to spend towards new ones.
A spike in buy-backs began last week, when Apple announced that it would be unveiling the next iPad on October 22. iPad trade-ins at Gazelle, for example, have reached their highest level so far this year. The tablet accounts for 20% of the gadgets being traded in via Gazelle's website.
If you want a good price for your old iPad though, you had better move fast, and your old unit should be in decent shape.
Published data on resold iPads shows that prices tend to drop immediately after Apple releases a new tablet. Prices will drop again as soon as that new tablet is available for purchase in stores and online.
For example, last year, trade-in values for the iPad dropped about 4% in October when the new iPad version was announced, and then fell another 10% in November, when it was available for consumers to buy.
There's still a few hours before Apple makes that announcement tomorrow morning, so if you're looking to get top dollar, head to Gazelle, NextWorth, or any technology buy-back site before the big news breaks if you want the best deal.